News & Events 2019
Archive: 2016 | 2017 | 2018 | 2019
Competitons draw - 25/06/2019
NEXT ROUND OF COMPETITIONS
All new draws in the competitions section
---
Early Week 8 news - 22/06/2019
EARLY WEEK 8 NEWS HEADLINES
Garry Bailey from The Swan 'B' hit sixteen dolls 6-5-5

Ten sixes have been hit.

Highest Leg score: Gladiators 'A' 33.

Please send in team photos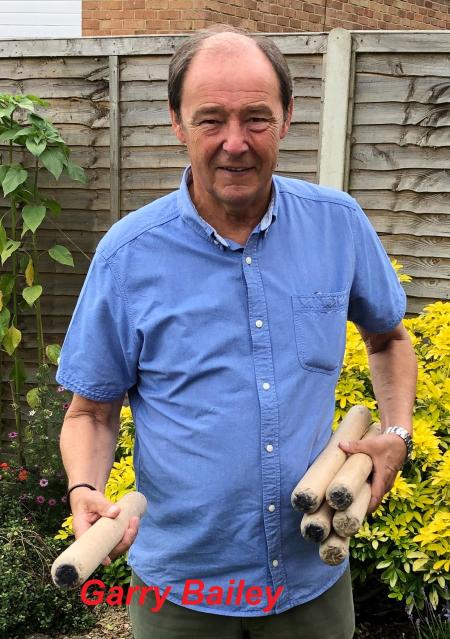 ---
BBC RADIO OXFORD - 18/06/2019
BBC RADIO OXFORD TO RECORD A GAME
BBC Radio Oxford wish to record a full game on Tuesday 2nd July. It will mean changing your game from Wednesday 3rd July to the Tuesday.

If any teams are interested, and both teams agree, please contact Andy Beal asap.
If we have more than one option then Radio Oxford will choose which game to cover.

---
FOURS COMPETITIONS - 17/06/2019
FOURS COMPETITIONS RESULTS
All results in the competitions section

It was disappointing to see some teams did not turn up and give any notice to their opposition. It would be courteous to give at least 24 hours notice to save players travelling for no reason.

There were some top scoring in the game against George 'A' and Gladiators 'A'.
1st Leg George set and won 17-16.
2nd leg Gladiators set and tied 14-14. Gladiators set and won the three sticks with a score of 11.
3rd leg George chased and won 13-12.
---
Pairs competition news - 13/06/2019
FULL RESULTS IN THE COMPETITIONS SECTION
Oxford Pairs
Through to the last 8
Kevin Baker & Den Butler (Gladiators 'A')
Phil Austin & Mick Phipps (Black Prince)
Mark Washington & Andy Lewis (Ampleforth Arms 'A')
James Morrison & Kevin Stuart (The George 'A')
Pete Rampton & Steve Ward (Six Bells 'D' Kidlington)
Nigel King & Mark Poulter (Red Lion 'A' Yarnton)
Pip Goulding & Pete Shepherd (Tiddington Cricket Club)
Trevor Greenaway & Barry Ruffels. (Garsington Sports Club)


Lower Pairs Final
I.Gillett & R.Hathaway (Chequers 'C') V J.Griffen & S.Bradbury (Cowley Workers)
---
PAIRS COMEPTITONS - 08/06/2019
PAIRS COMPETITIONS THIS WEEK.
Please make sure you are on time for the start of the draw. At least one player must be present. Any pair not there WILL NOT BE IN THE DRAW.
Games will be played as the order of the draw.
---
News - 07/06/2019
EARLY WEEK 7 NEWS
Gladiators 'A' hit a staggering 94 dolls at The George in the legs of 34-32-28.
Top scorers
Like Purcell (George 'A') 15 dolls
Chris Jenkins (Gladiators 'A) 14 dolls
Steve Ward (Six Bells 'D') 14 dolls
Phil Jackson (Garsington Sports) 14 dolls
Keith Powell (Swan 'A') 14 dolls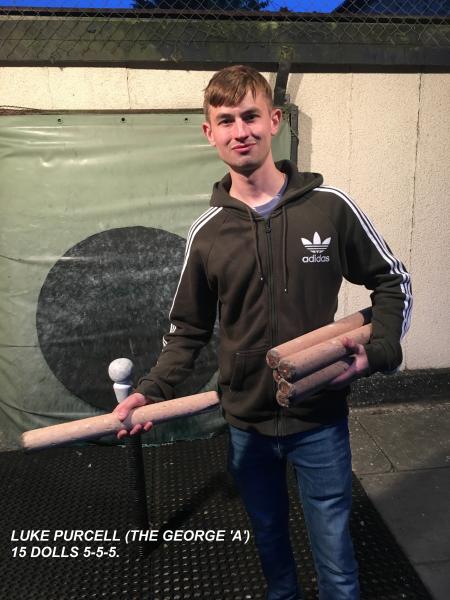 ---
Team Competitions - 02/06/2019
Greene King & Jim Whitbread Cup Monday
The 1st round of the Greene King Cup and Jim Whitbread Cup are taking place tonight Monday 3rd June
GREENE KING CUP
BULLNOSE MORRIS 'A' v THE GEORGE 'A'
GLADIATORS 'C' v SIX BELLS 'D' Kidlington
BLACK PRINCE v GARSINGTON SPORTS 'A'
AMPLEFORTH ARMS 'A' v THE WOODMAN
THE SWAN 'A' v CHEQUERS 'A'
THE SWAN 'B' v NEW CLUB 'A'

JIM WHITBREAD CUP
PRINCE OF WALES v CHEQUERS 'B'
BULLNOSE MORRIS 'B' v THE BLACKBIRD
GREEN ROAD CLUB 'B' v VIKINGS SPORTS 'B'
CRICKETERS Cowley v COWLEY WORKERS

Results to be phones in within 24 hours.
---
Early Week 6 News - 31/05/2019
Early week 6 news so far
Well, a change of weather brought a change of scores. Last week there was an abundance of high scores and sixes, this week so far,
Lee Anderson (Red Lion 'A' Kidlington) 14 dolls
Geoff Townsend (Chequers 'A') 13 dolls
Charlie Buckingham (The Woodman) 13 dolls
J.Bandrowski (Masons Arms 'B') 13 dolls
A.Cross (Six Bells 'A') 13 dolls
and only two 6's hit.

Please send in team photos or individual photos of any players hitting a high score. We are getting more space in the Oxford Mail and photos help to fill it.

MISSING RESULT & CARD
Section 7: Democrats Club v East Oxford Con Club
---
CARDS STILL MISSING..These need to be returned NOW. - 27/05/2019
RESULT CARDS STILL MISSING
When filling in the cards please make sure you circle who sets each leg. Some result cards have not and a report can not be written as we need to know who set and chased. Some players/teams will miss out on big scores being reported.

WEEK 4
Section 2: Donnington Club A v Bullnose A....Red Lion A Marston v Six Bells D
WEEK 6
Section 5: Littlemore British Legion B v Cricketers Cowley
---
Early week 5 News - 24/05/2019
EARLY WEEK 5 NEWS
The good weather brought out some good throwing.
Barry Ruffles 15 dolls Garsington Sports
Charlie Buckingham 15 dolls The Woodman
Pete Rampton 14 dolls (for the third time out of three games) Six Bells D
Geoff Townsend 14 dolls Chequers A
Adam Clemson 14 dolls Red Lion A Marston
Jason Ludlow 14 dolls Seacourt Bridge

Eleven sixes were hit.


---
Early Week 4 News - 17/05/2019
Early Week 4 News and MISSING RESULT AND CARDS
Stuart Wells, Lee Hazell & Ray Townsend from The Six Bells E KIdlington all hit a six in their middle leg score of 32 at home to Gladiators C.

Lee Hazell and Dick Walsh (The Swan A)are top scorers this week, both hit 15 dolls.

MISSING CARDS WEEK 2
Section 2: Tiddington Cricket Club v Six Bells E

MISSING CARDS WEEK 4
Premier/1: Garsington Sports Club v Red Lion A Yarnton
Section 2: Red Lion A Kidlington v Tiddington Cricket Club & Donnington Club A v Bullnose A.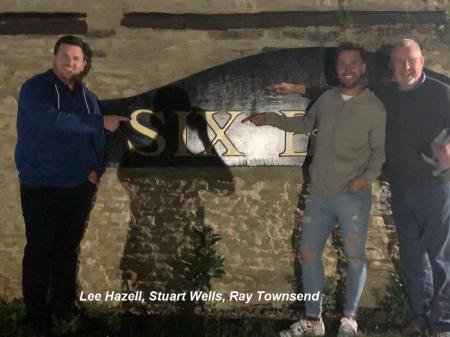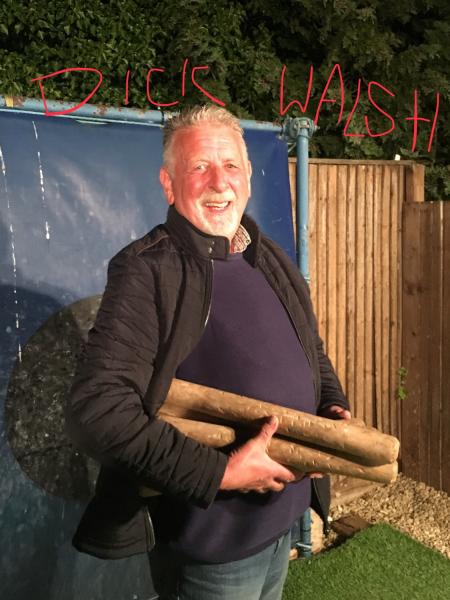 ---
PHOTOS - 15/05/2019
Photos for Oxford Mail reports.
We will be getting more space from next week for the Aunt Sally reports.
Can you please send in team photos or any individual photos of high scoring players so I can add these to the report. They can be sent in by phone or e-mail. Please make sure the photos are clear and the individual names in order attached.
---
COMPETITONS - 13/05/2019
COMPETITIONS DRAW
All the competitions draws and venues are now in the competitions section, including future dates.
No forms will be sent out, you can download them all from them the website.
---
Missing Cards & results - 11/05/2019
MISSING CARDS AND RESULTS
Rule 19 states that cards must be returned by the winning captain no later than 5 days after the game. If the cards below are not returned soon the winning teams points and dolls may be scrapped.

MISSING CARDS WEEK 2
Section 2: Tiddington Cricket Club v Six Bells E

MISSING RESULTS WEEK 3
Section 4: Northway Club C v Green Road Club 'A'


---
Week 3 news - 10/05/2019
EARLY WEEK 3 NEWS
Mick Phipps from The Black Prince top scored with 15 dolls 6,4,5.

All eight players from the Six Bells 'A' team hit 3 apiece in their middle leg at home to The George 'B' to give a score of 24, a rare occurrence.

There are still three cards missing from week 2. These need to be returned NOW.
---
COMPETITION ENTRANCE EXTENDED UNTIL THURSDAY 9th MAY - 06/05/2019
COMPETITION ENTRANCE EXTENDED
COMPETITION ENTRANCE EXTENDED UNTIL THURSDAY 9th MAY THIS WILL BE THE FINAL DATE
---
Week 2 missing results and cards - 04/05/2019
MISSING RESULTS & CARDS READ URGENTLY
Week 2

Missing Cards: THESE CARDS MUST BE RETURNED AT LEAST 5 DAYS AFTER THE GAME HAS BEEN PLAYED. MISSING CARDS CAN RESULT IN GAMES BEING VOID EVEN THOUGH WE HAVE A PICTURE OF THE RESULT.

Premier: Chequers A v Garsington Sports Club
Section 2: Tiddington Cricket Club v Six Bells E
Section 3: Gladiators B v Queens Head




---
Top scoring again - 02/05/2019
Early Second week news
Ian Bowler from Littlemore B.L. 'A' hit 16 dolls (5-5-6) at The Six Bells A Kidlington and still lost 3-0.
Pete Rampton from Six Bells D Kidlington hit 14 dolls (5-5-4)for the second time.
Kevin Baker from The Gladiators 'A' also hit 14 dolls (4-6-4)

ALL COMPETITION FORMS MUST BE IN BY SUNDAY 5th MAY

The McMahon brothers Kevin & Jonny from The Bullnose 'A' both hit a six in their identical scores 2-4-6.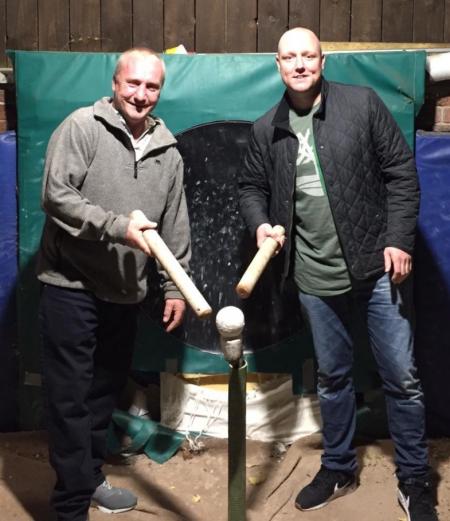 ---
UPDATED NEWS - 30/04/2019
A few bits..
All Competition forms must be in by Sunday 5th May to Kevin Giles only. No forms will be accepted after this date.

Some result cards are not being filled in correctly. Failing to put who set, not filling in total dolls box and nicknames will not be accepted. Please make sure they are correct this week and returned on time. Remember its Bank Holiday weekend, so no post on Monday.
Even though you send a picture of the card, the hard copy is still required.
---
Early first game news - 29/04/2019
Early start of the season news
With just one result to come in 11 players have recorded a six and 3 players hitting 14 dolls. Pete Rampton, Six Bells D Kidlington, Andy Beal Gladiators A & Roger Goodall, Black Prince.
6 players have managed to get them selves in the Blobbers section already!!

Please remember, even though you may have sent a picture of the card, I still need to receive the card five days after the game at the latest.

MISSING CARDS
Section 6: Duke Of Monmouth v POW

---
Calling Games off - 23/04/2019
CALLING GAMES OFF, WHAT TO DO.
We have had some enquiries about calling games off. Firstly rules state
16. All league games to be played on a Wednesday as per fixture list. Games started must be completed.
17. Any games cancelled for whatever reason shall be played within 28 days, without going past the end of the season. Both teams must agree a revised date at the time of cancellation and the secretary informed. Games not played within the 28 days, points and dolls will be void

Games should only be called off for legitimate purposes, because your best player is working or on holiday is not an excuse. If you have to play with 6 players, so be it. However if you feel you have a reasonable excuse to call the game off, give the opposition team as much notice as possible.
They do not have to agree to call the game off if they do not wish to. If that is their choice the game will be played as per fixture sheet. If they do agree, then they will decide when the game will be played, the team calling the game off has no say. If you cannot agree then the game will be played as per fixture sheet.

---
Littlemore British Legion looking for players - 18/04/2019
Littlemore British Legion 'B' are looking for players
Littlemore British Legion 'B' are looking for players.
Please contact Peter Dunhill on 07776432767
---
Aunt Sally Packs - 12/04/2019
Aunt Sally packs ready to be picked up
The Aunt Sally packs which include, fixture sheet, rules, result cards, competition forms etc will be ready to be picked up from The Gladiators Club on Monday 15th April 7.30pm- 9.30pm.
---
NEW FIXTURE SHEET UPDATE PLEASE READ - 11/04/2019
NEW FIXTURE SHEET UPDATED, OUT SOON PLEASE READ UGENTLY
Due to The Three Pigeons pulling out of the league at a late stage, the committee had a emergency meeting and decided to move one team up in each section to plug the gap and invite one of the reserve teams on the list to enter the league in Section 7.
The new fixture sheet has been agreed and will be on the website from 5.00pm Thursday 11th April. We have moved one team up from each section according to a number of factors and have changed some team numbers to accommodate this. Please study the fixtures early as many have changed.
If the Three Pigeons had not entered the league in the first place the fixture sheet would have been as it is now.
---
Oxford retain the Shield - 05/04/2019
Oxford retain the Inter League Shield
The Oxford & District Aunt Sally representative team retained the Inter League Shield at Banbury's Food Club last night, what turned out to be a very long night. They beat Yarnton and Kidlington on the way to the final and Wychwood league in a repeat of last years final. Full report in the reports section.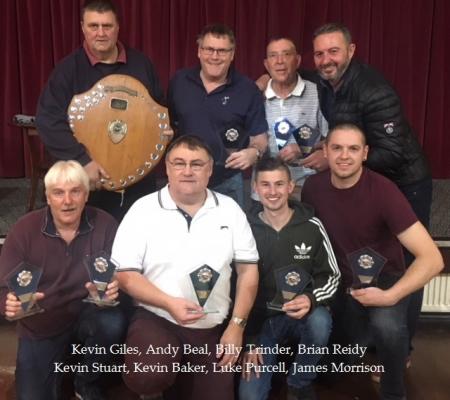 ---
Vikings Sports Club looking for players - 03/04/2019
Vikings Sports Club
Vikings Sports Club 'B' team in Headington are looking for a few extra players. Please ring Keith Henley on 07551 159277 if interested.

---
League Fixtures - 02/04/2019
Fixture Sheet 2019
The interim fixture sheet will be on the website from 5.30pm Wednesday 3rd April.
Please make sure you study the fixtures and rules early. There will some clashes where pubs that have more than one team will be playing at home on the same night. Rearrange these fixtures asap.
---
INTER LEAGUE SHIELD COMPETITION - 02/04/2019
INTER LEAGUE SHIELD COMPETITION AT G.F CLUB BANBURY THURSDAY 4TH APRIL 7.30PM START
OXFORD TEAM (Holders)
ANDY BEAL
KEVIN GILES
KEVIN BAKER
KEVIN STUART
BILLY TRINDER
JAMES MORRISON
LUKE PURCELL
BRIAN REIDY
---
ENTRANCE NOW CLOSED - 19/03/2019
Full list of teams that have been accepted.
Ampleforth Arms 'A'
Ampleforth Arms 'B'
Black Prince
Bletchington Sports Club
Bullnose Morris 'A'
Bullnose Morris 'B'
Catherine Wheel 'A'
Catherine Wheel 'B'
Chequers 'A'
Chequers 'B'
Cowley Workers Club
Cricketers Cowley
Crickters Arms Littleworth
Democrats Club
Donnington Club 'A'
Donnington Club 'B'
Donnington Club 'C'
Duke Of Monmouth
East Oxford Con Club
Garsington Sports Club
George 'A'
George 'B'
Gladiators 'A'
Gladiators 'B'
Gladiators 'C'
Golden Ball
Green Road Club 'A'
Green Road Club 'B'
Kidlington F.C. 'A'
Kidlington F.C. 'B'
Littelmore B.L. 'A'
Littlemore B.L. 'B'
Marston B.L. 'A'
Marston B.L. 'B'
Masons Arms 'A'
Masons Arms 'B'
New Club 'A'
New Club 'B'
Northway Club 'B'
Northway Club 'C'
Prince Of Wales
Queens Head
Red Lion 'A' Kidlington
Red Lion 'A' Marston
Red Lion 'A' Yarnton
Red Lion 'B' Kidlington
Red Lion 'B' Marston
Red Lion 'B' Yarnton
Red Lion Cassington
Rose Hill Club
Seacourt Bridge
Six Bells 'A'
Six Bells 'B'
Six Bells 'D'
Six Bells 'E'
Swan 'A'
Swan 'B'
Swan 'C'
The Blackbird
The Tandem
The Woodman
Three Pigeons
Tiddington Cricket Club
Vikings Sports 'A'
Vikings Sports 'B'
Vikings Sports 'C'
Vikings Sports 'D'
White Hart Wolvercote
White Hart Wytham
Yarnton B.L.
RESERVE LIST
Headington Con Club
Florence Park Club 'B'

---
NEW SEASON UPDATES - 10/03/2019
CLOSING DATE SATURDAY 16TH MARCH. 8 PLACES LEFT
UPDATE
We have eight places left. First eight forms received will be entered, anymore after that will go on the reserve list.

The closing date for all entrance forms is Saturday 16th March. If we have an equal enough teams in each section then NO LATE ENTRIES WILL BE ACCEPTED.
Make sure your form is in by Saturday 16th.


Do you need a new back drop for your Aunt Sally throw?
Darren Millward from
JDP Ltd can provide any size, colour you require and with your logo/team or pub name printed on. Price includes eyelets and delivery.
Please contact
Creative Solutions for Large Format,
Digital & Litho
4 Station Field Industrial Estate, Kidlington, Oxford OX5 1JD
Tel: 01865 372982
---
Charity Aunt Sally - 10/03/2019
Charity Aunt Sally Competition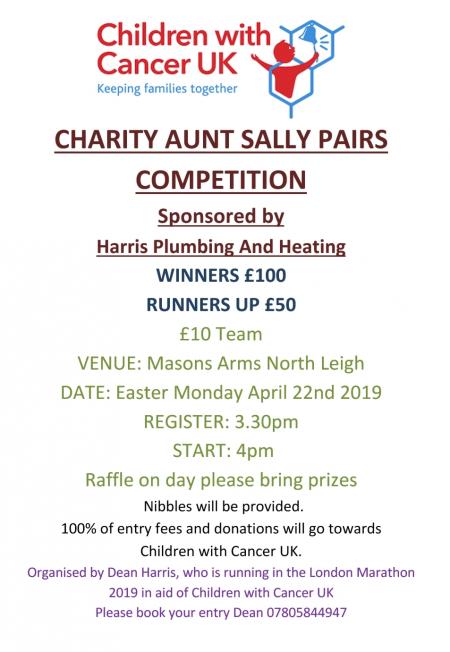 ---
ANNUAL GENERAL MEETING - 15/01/2019
ANNUAL GENERAL MEETING and start of season.
The Annual General Meeting was well attended (not)with 12 people. So all the moaning and groaning during the season meant nothing as here was your chance to put your points across.
Entrance forms are now available to download from the link on the front page. League to start on Wednesday April 24th with finals night at Cowley Workers on Friday October 11th.
---